East Carolina University
East Carolina University, or ECU as it's best known, offers more than 85 bachelor's, 72 master's and 19 doctoral degrees to nearly 29,000 students on its Greenville, N.C., campus and through an acclaimed online learning program. The university's school of medicine is recognized nationally for producing primary care physicians, cardiovascular research, advanced robotic surgery as well as obesity and diabetes breakthroughs. ECU also boasts the largest business school enrollment and largest number of new nurses and education professionals produced by a four-year North Carolina university, in addition to the largest studio art program in the state.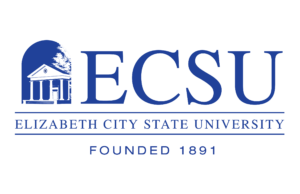 Elizabeth City State University
Elizabeth City State University, an historically black university, offers over 30 baccalaureate, professional, or master's degree programs both in person and online. ECSU has the only four-year degree program in Aviation Science, meeting industry demand while increasing diversity among pilots, air traffic controllers, avionics specialists, and aviation managers. ECSU students also can soar in ECSU's drone program. Ranked as the third Top Public School in the Regional College South by U.S. News and World Report, ECSU provides access to a quality education at an affordable price. At Elizabeth City State University, students come to discover their passion, and leave to conquer their dreams.